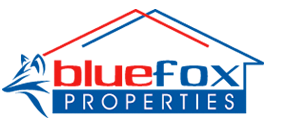 The 2015 Cost versus Value report was recently published and can be downloaded at costvsvalue.com. Although they don't have Tucson specific data, they do have Phoenix specific data. Phoenix is part of the "Mountain" region as they define it.
The report is very interesting and it confirms what I already believed to be true. In most cases, you will only recoup a portion of almost any improvement project you complete on your rental house. Not too long ago, I was asked by a potential client that if they were to re-tile their house to use it as a rental, how much would the value of their house increase as a result. Although I had no hard evidence to support it, I tried to explain that it would probably be about the same or less than the cost of the project. The prospective client indicated that a real estate agent had previously told them it would add three times the cost of the project to the value of the house.
A couple months after first talking with this prospective client, I fumbled upon the Cost versus Value report. In the report, only two projects in the study had a return greater than 100%, they are vinyl siding replacement and window replacement. The vinyl siding replacement had the highest return at 118.9%. So if it cost $10,000 to replace the siding, the property owner could expect to get back approximately $11,890, just a little bit over the initial investment. The bulk of renovations had a return of between 50% - 70% of the initial investment. Although this report doesn't specifically address the project of installing tile throughout a house, through extrapolation, I think we can agree that it wouldn't increase the home value three times (300%) the cost of the project.
If you are trying to decide how to improve your Tucson rental house, please consider this report prior to proceeding to get the best bang for your buck. It will also help you to develop a realistic expectation for your future sales price.