Our Agent Referral Program
Let us be your Resource in Property Management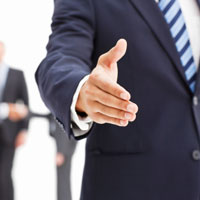 At Blue Fox Properties, relationships are important to us. We understand the value of communication and protecting the friendships that you have created with your clients over the years. That is why we developed our agent referral program to let you as a real estate agent focus on sales and rest assured that your clients have the care and support they need with a property manager.
We specialize in property management and we have designed our agent referral program to give the same level of care and attention that you would give to your clients. We focus on having a full service property management solution that takes care of the property start to finish. This means that when you start working with your client again, the home will be ready to sell.
Our pledge is to maintain the property and provide the best possible support to your client and smoothly transition them back to you once they are ready to sell.
We are your resource in property management. Contact us today to find out how we can mutually work together and combine our complimentary services.
Our agent referral program for referring tenants: In the event you send us a tenant to try to find a home, we will do our best to line them up with one of our rental homes. However, in Tucson, the market is such that each property management company only shows their own properties. In other words, we do not take a tenant around town to find them a rental property as you may if they were a home buyer.
Our agent referral program for referring property owners: We work with many agents and brokerages across Tucson who refer landlord clients to us. Our guarantee to you is that when the day comes for that owner to sell the property, we will alert you to contact him or her. Of course we cannot guarantee that the owner will ultimately sell his or her property through you, but we will certainly point them back in your direction. We have also developed special referral programs for various brokerages across town. If you are interested in setting up a special program at your brokerage, please contact us.