The
Company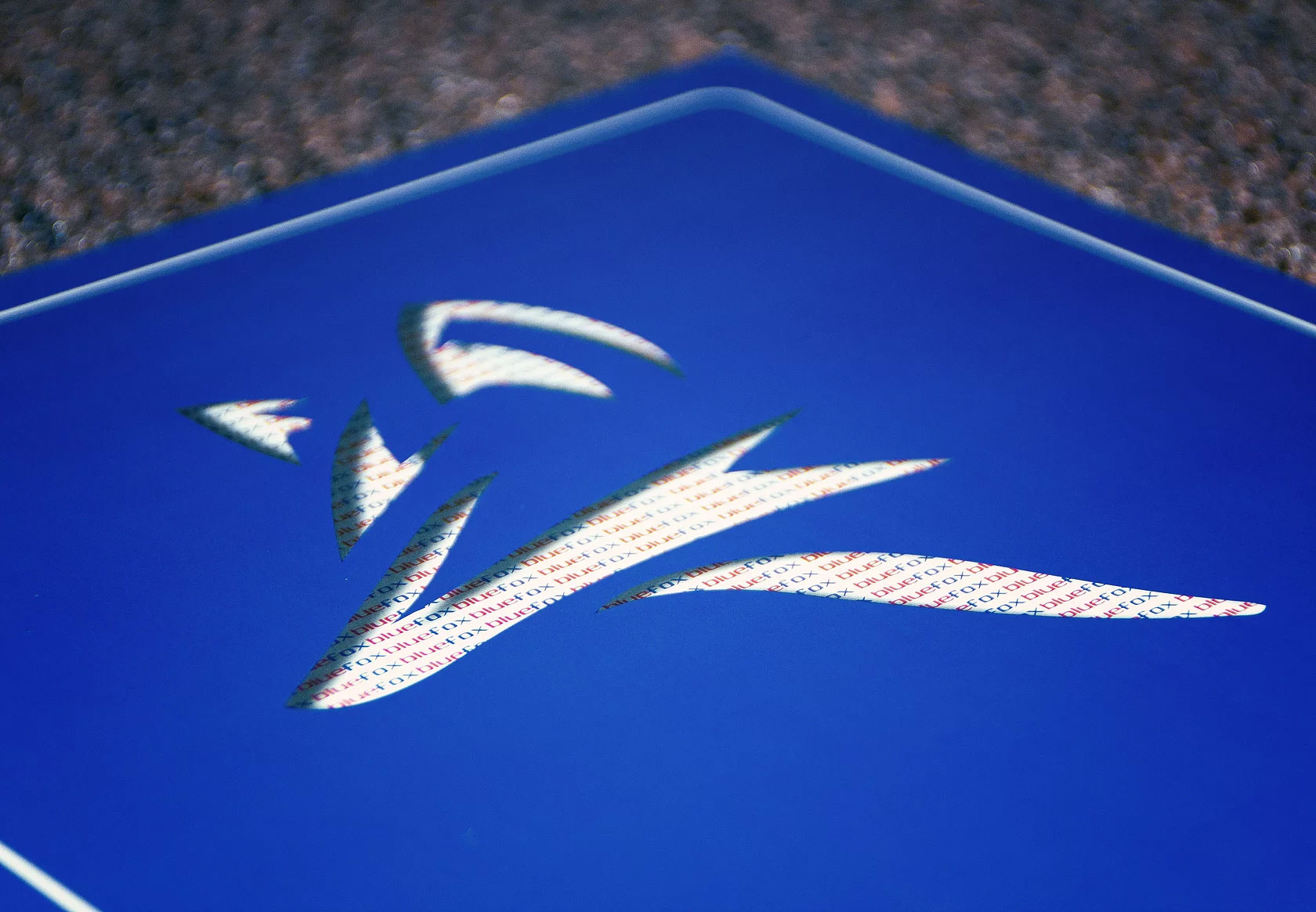 OUR
Mission

"TO PROVIDE THE BEST POSSIBLE EXPERIENCE FOR ALL THOSE WE TOUCH"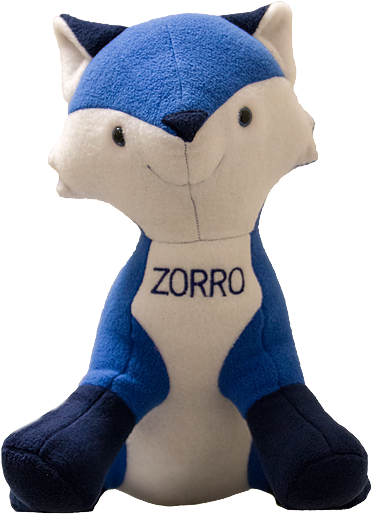 Steve Schultz
Steve graduated from New Mexico State University with a bachelor's degree in Mechanical Engineering. After working for Shell Oil Company and the American Institute of Aeronautics and Astronautics, he decided he wanted to take on the challenge of building a company from scratch. He began by building his own portfolio of residential rental properties. As he built his rental portfolio, he also wanted to create a property management company that would maximize the interests of the property owner. This is how Blue Fox Properties was born.
From the onset, Steve has been dedicated to learning from property managers around the city, state and country. So upon founding Blue Fox, he immediately discovered the National Association of Residential Property Managers (NARPM®). Through NARPM®, he has captured best practices and applied them to Blue Fox to protect and promote the interests of the clients his company serves. Blue Fox Properties is one of less than 50 companies across the country that has earned the coveted Certified Residential Management Company (CRMC®) designation from NARPM®.
Steve is 1 of only 2 people in Southern Arizona to hold the Master Property Manager (MPM®) designation, the highest individual designation from NARPM®. (By the way, the other one is Sylvia, who is also on our team!) In addition, he was selected by his peers to serve as the 2017 National President of NARPM®. He is 1 of only 3 Arizona Department of Real Estate certified instructors from Tucson that teaches residential property management continuing education courses. He is a national speaker, author and instructor.
Steve is one of the hardest working people we all know here at Blue Fox, aside from his obvious passion for the company and the tireless spreadsheets and memos, he truly cares for each and every employee. He values us, our time and our diligence. He celebrates the employees by recognizing our achievements and even our defeats. One of the most important tasks that he is passionate about are the weekly staff meetings that happen without fail, and will continue to happen until the end of time, or until his end of time, whichever comes first.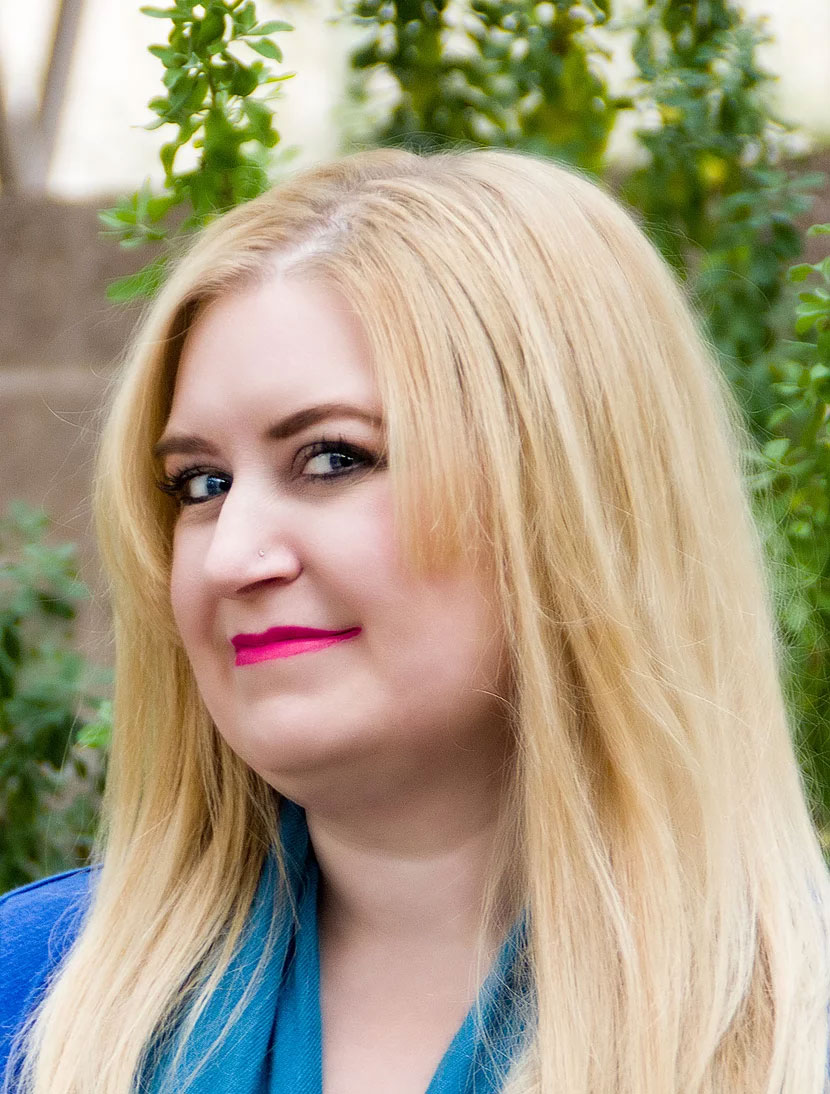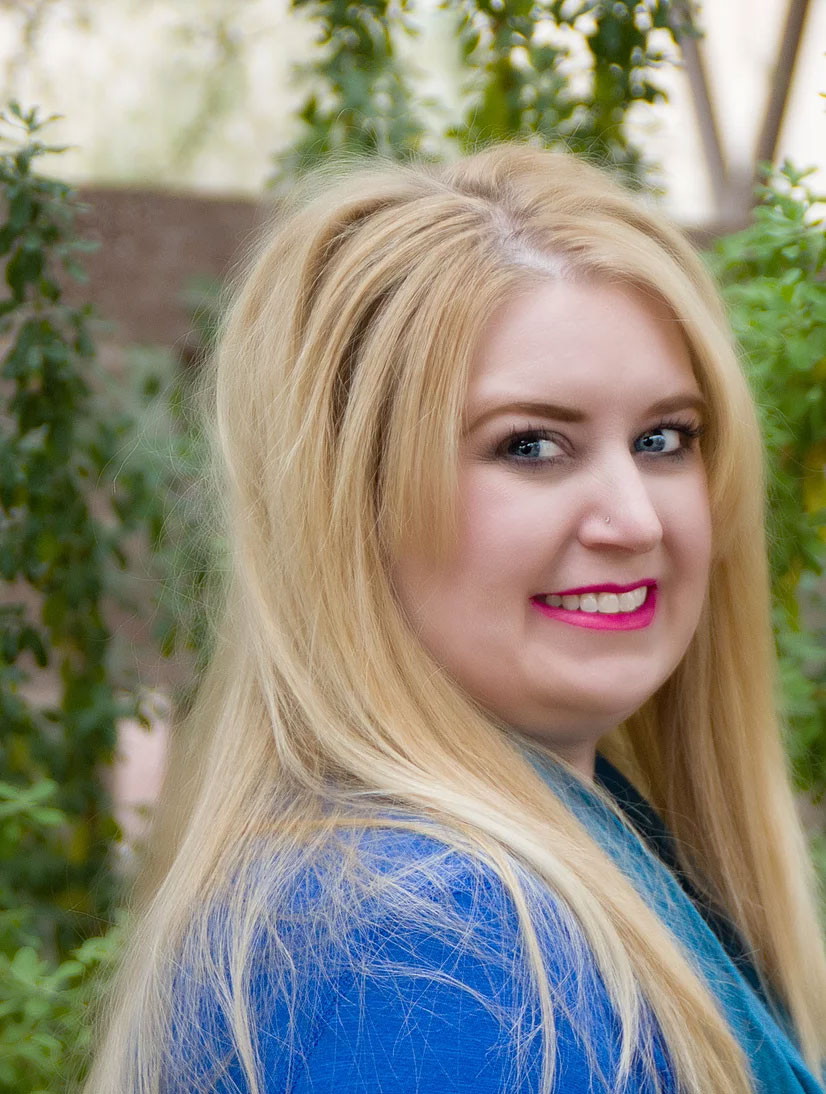 Christina Hampton
As a child, her and her younger brother loved going on family vacations, especially to Yellowstone national park in Wyoming. She said the trips were educational and she loved to go camping with her family. Her favorite childhood memories are those of her Grandma, who taught her how to make pierogis. She taught Christina how to make pierogis during the Christmas holidays, which quickly became a family tradition. In her down time, she researches and watches makeup tutorials. Someday, she wants to go to esthetician school to become a skincare specialist, which is what she's always dreamed of doing. She loves hanging out with her two kitty cats, Lexi and Baylee too.
Christina is the "OG" of Blue Fox Properties and we are all so lucky to have her with us.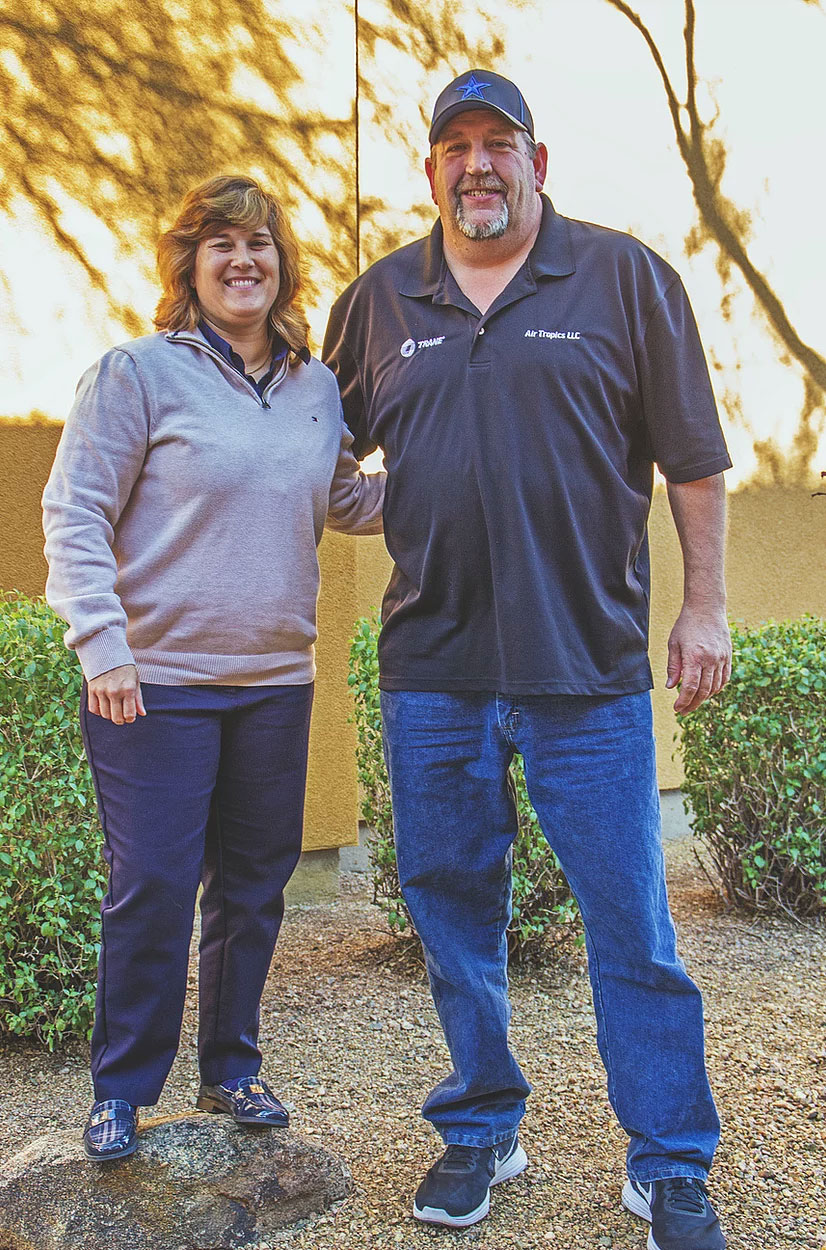 Sylvia with Jason from Air Tropics LLC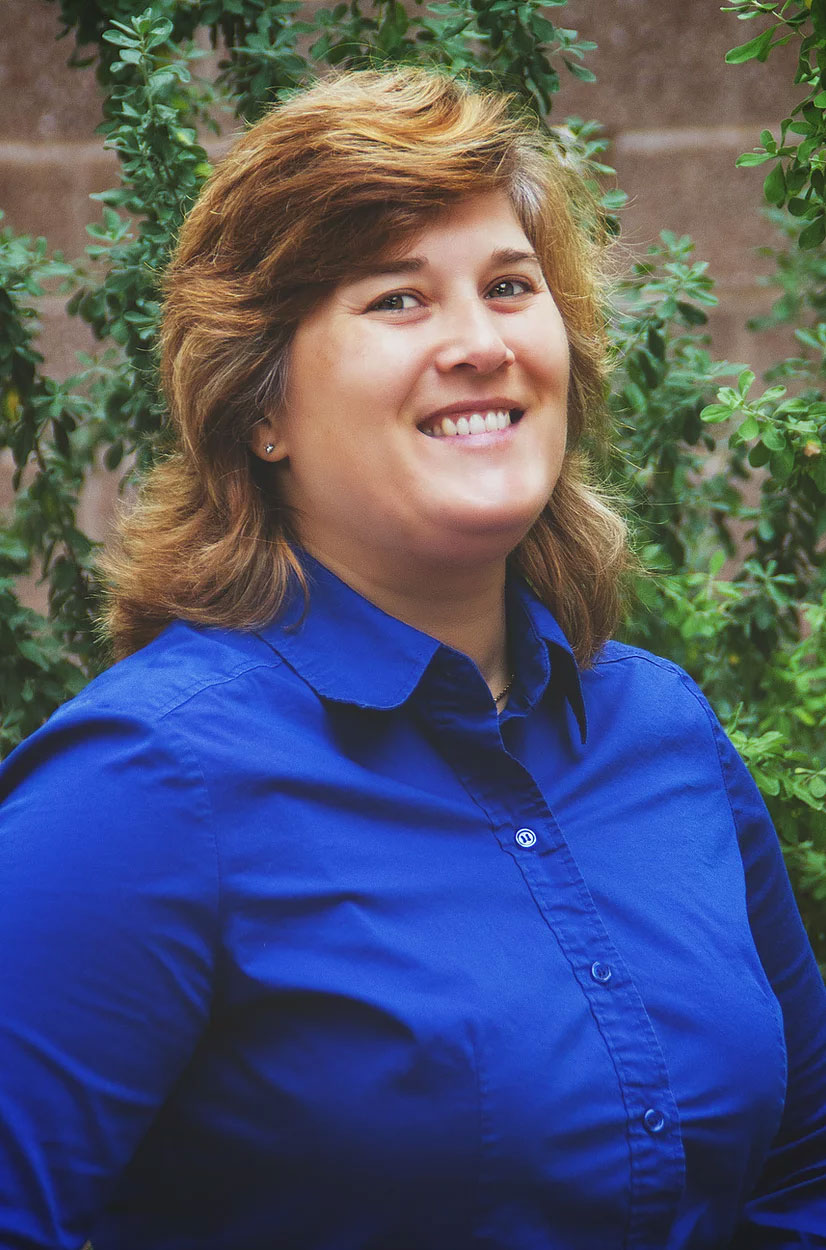 BLUE FOX PROPERTIES CARES!
For every New Client Orientation we present, Blue Fox Properties donates $5 to
Hope Animal Shelter.
Hope animal shelter is "Tucson's first no-kill shelter and sanctuary for dogs and cats".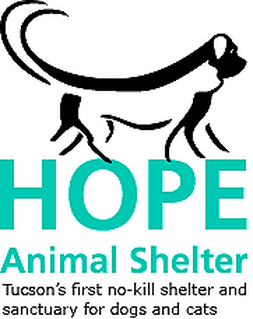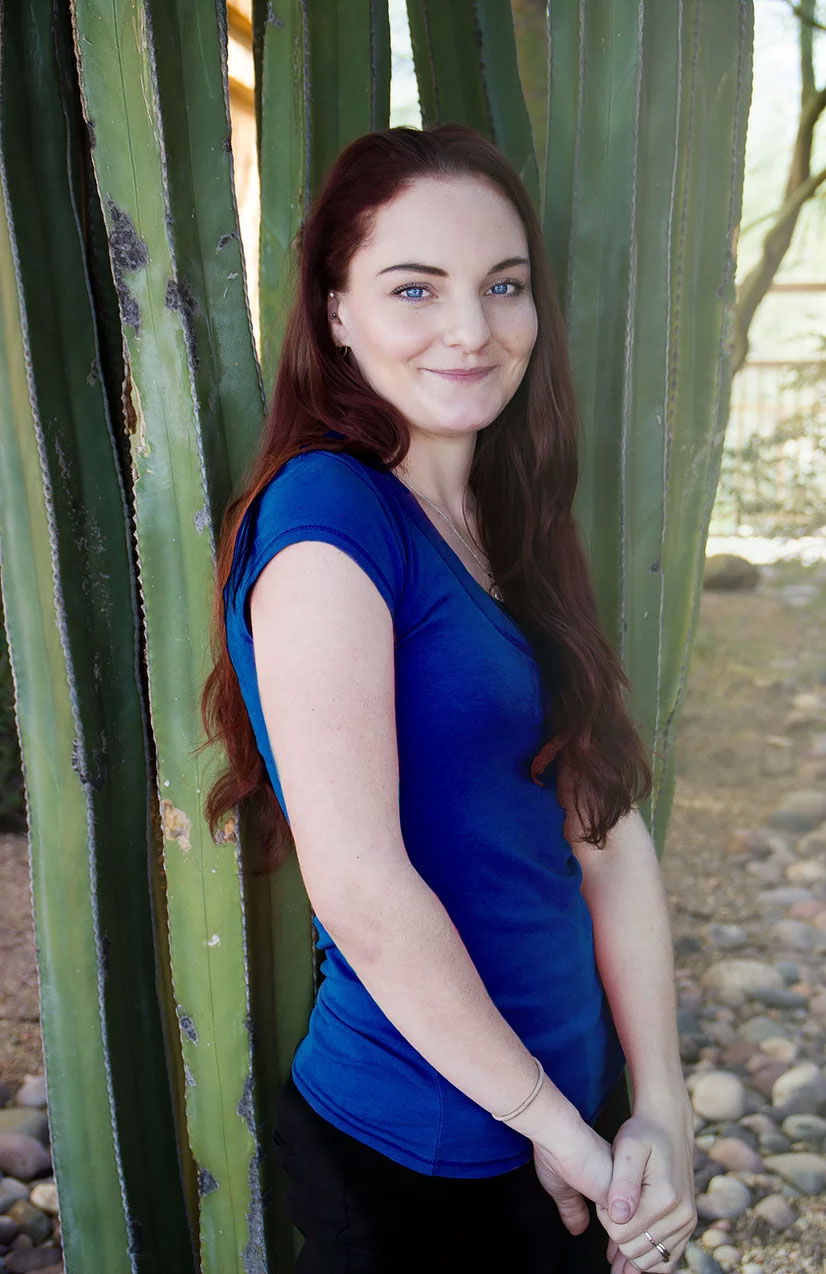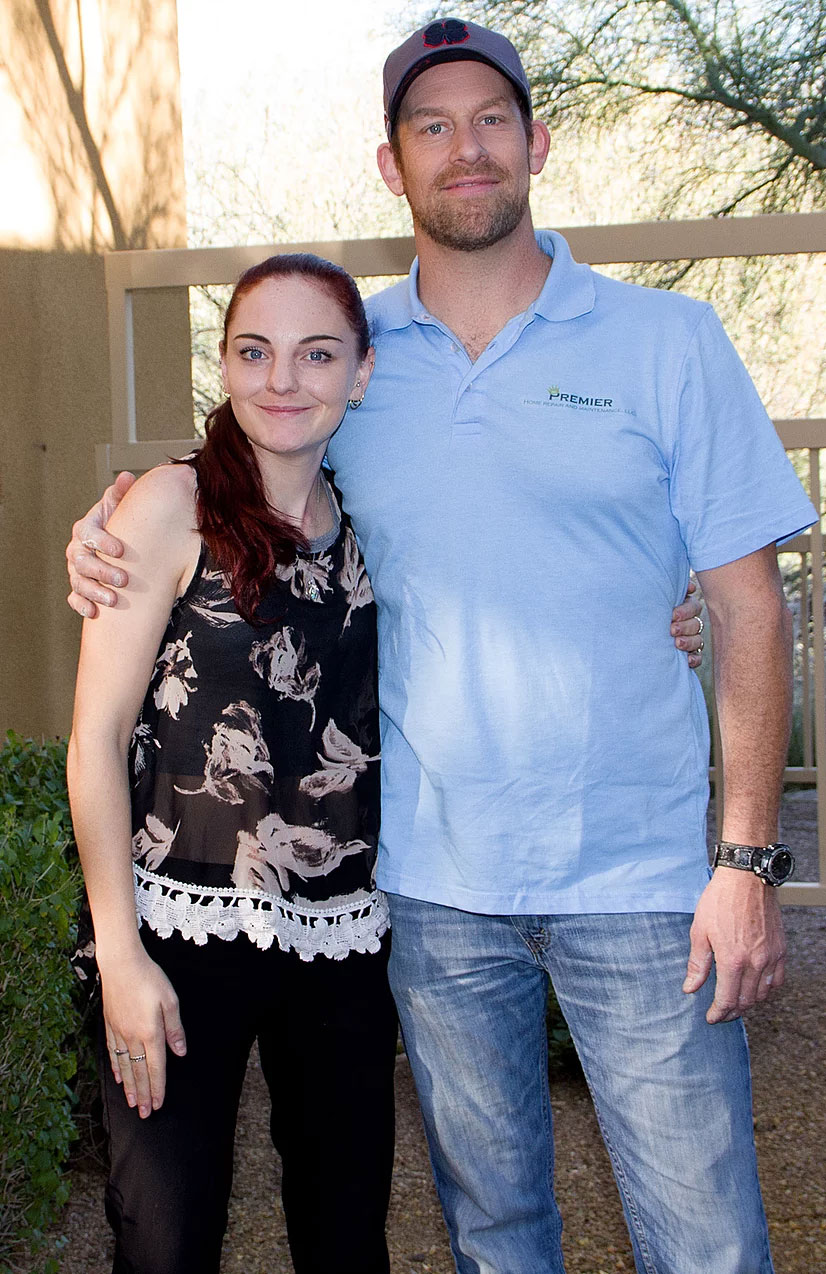 Sarah Martinez
Sarah Martinez assists the business development manager with anything and everything. Sarah most notably does the marketing of the properties for the new clients that Sylvia brings onboard. Before marketing though, she will sometimes retrieve the keys from the owner, secure the property with a codebox, and evaluate the property to make sure it's in tip top shape before the pictures are taken. Once the home is ready, she will photograph the home, inside and out. She also provides a very thorough walk through video for each new property. Aside from marketing properties, she has recently taken on the challenge of creating marketing material to promote Blue Fox and all the great services we offer.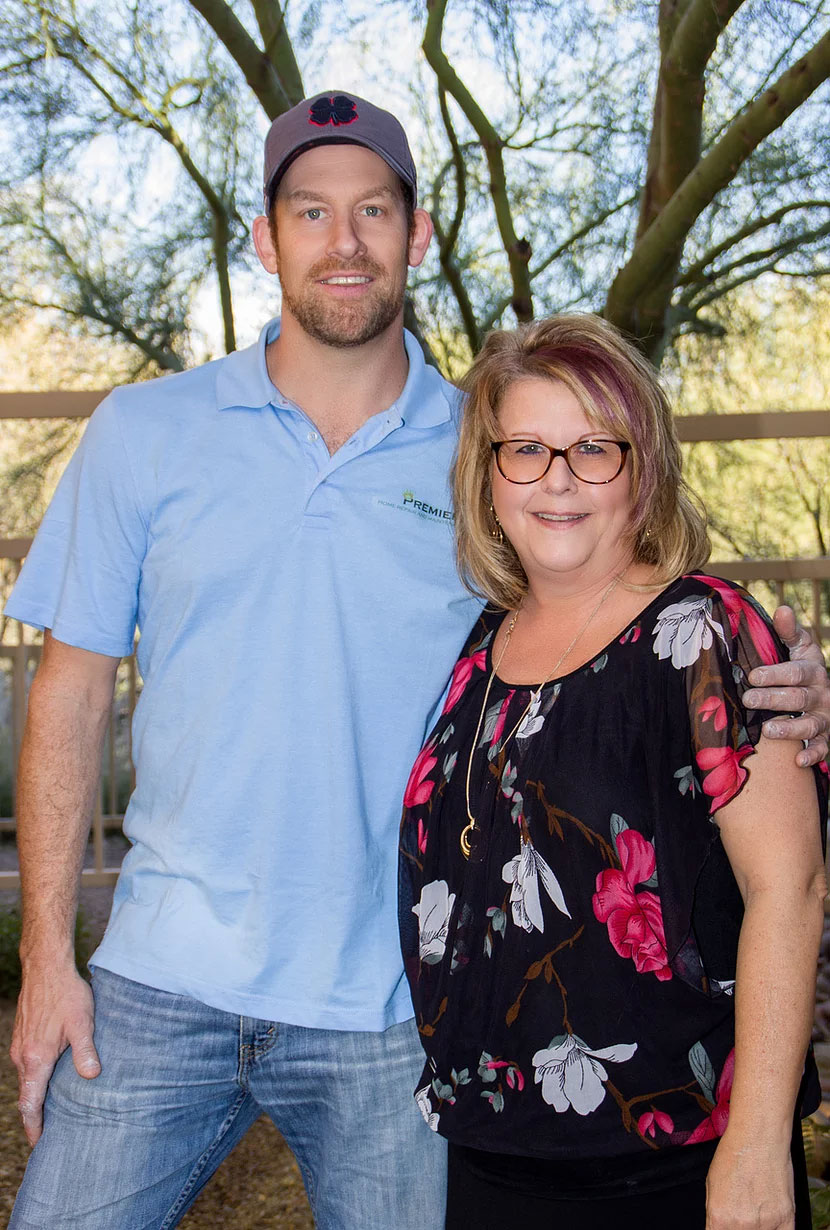 Debbie with Daniel from Premier Home Repair and Maintenance, LLC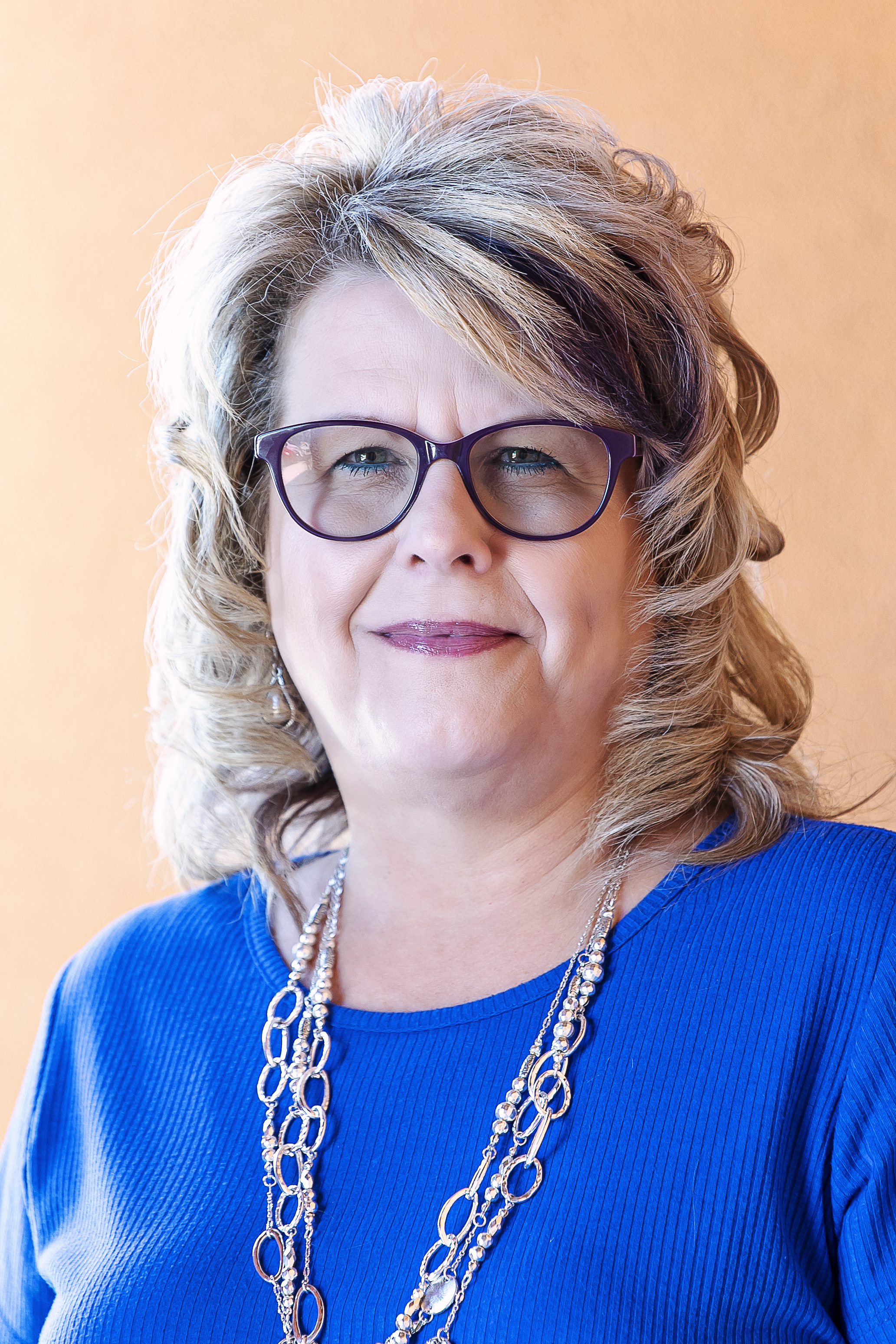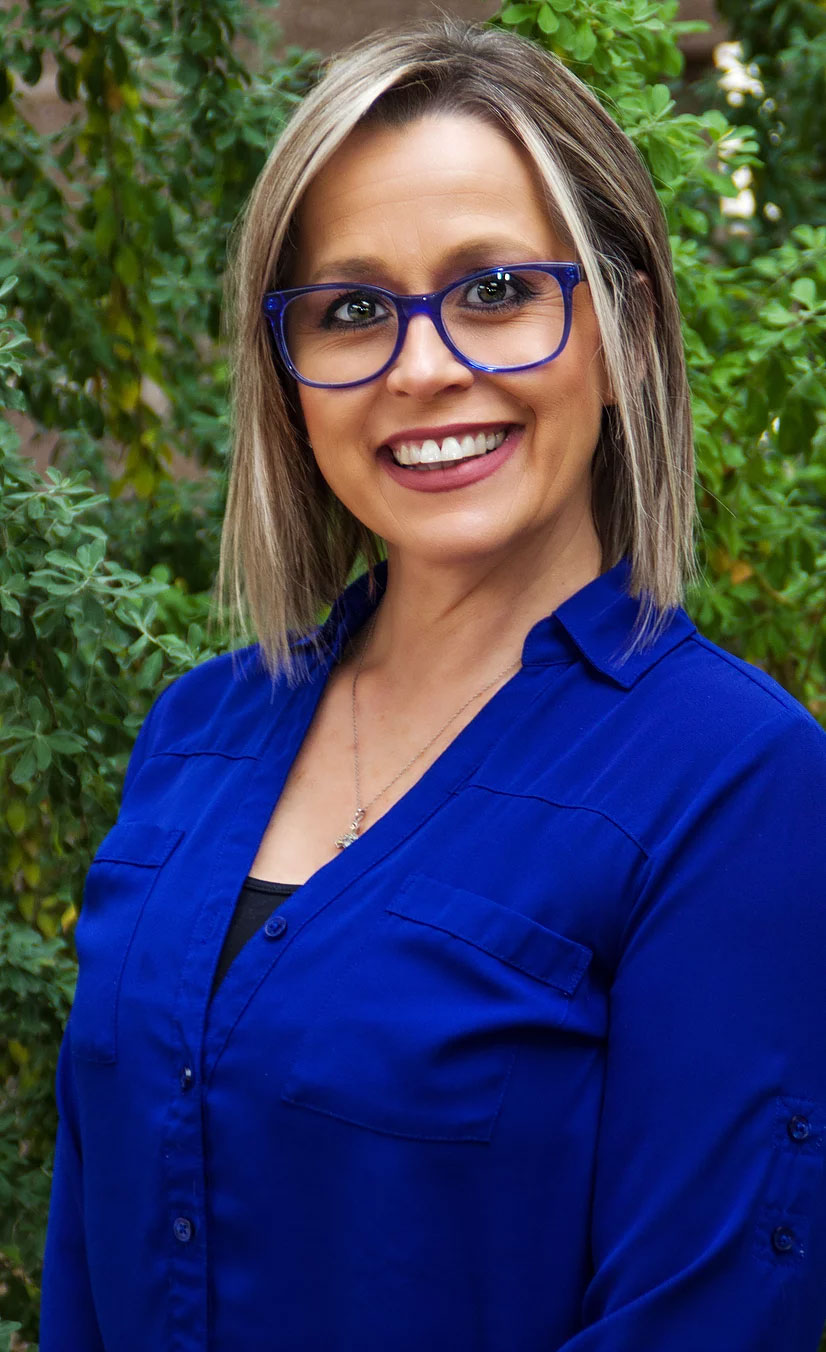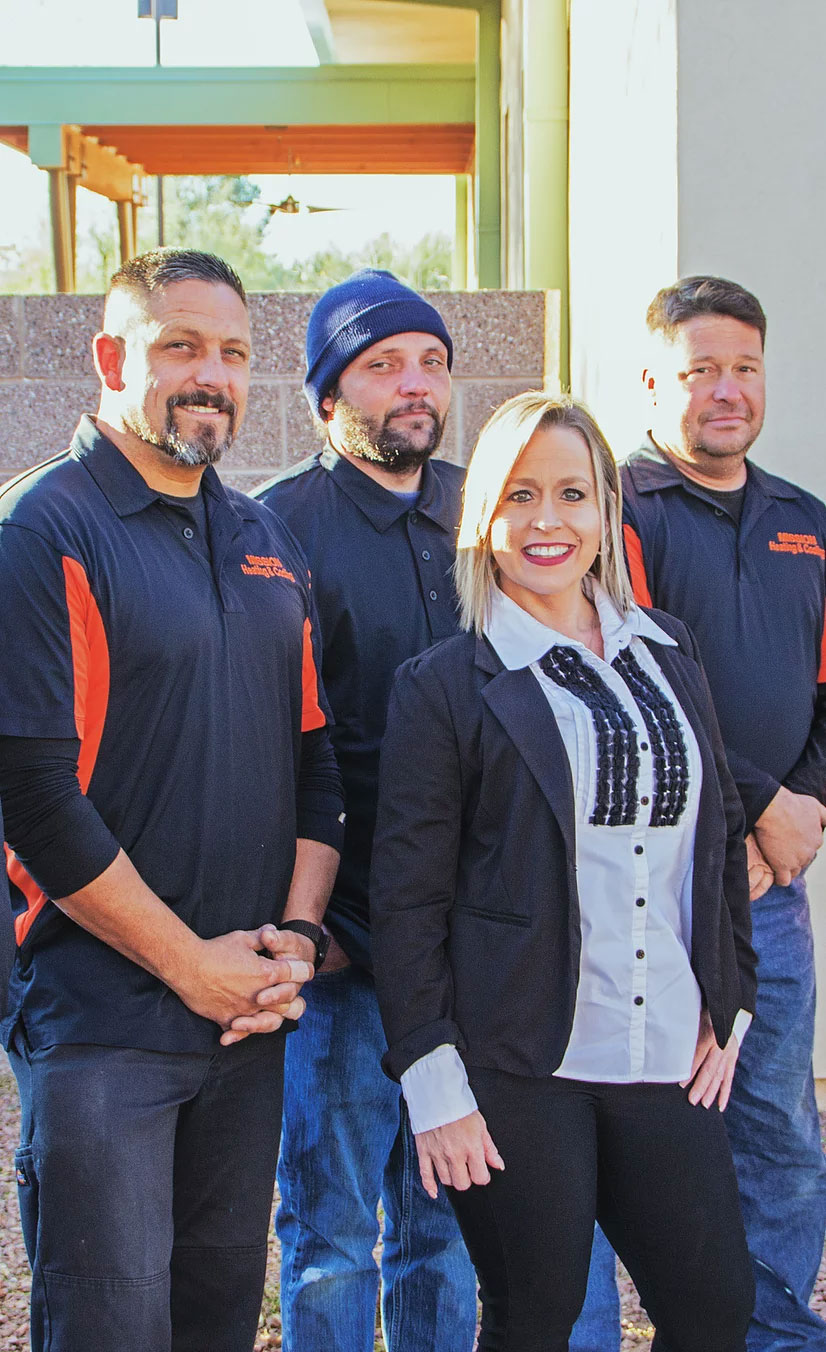 Tia, Jonathan, Chandler, Terry, Coleman and Scott with Mission Heating and Cooling, LLC
Tia Hightower
Tia Hightower was born and raised in Tucson, Arizona. She loves the city and her family being so close, so she never left. She grew up with 6 siblings, Tia being the baby of the family. They enjoyed being carefree, playing all day, roller skating, kickball and soaking up the Tucson sun. As a child she lived outside until supper time. She was, and still is, very adventurous.
When Tia isn't at Blue Fox, you can catch her making amazing, thoughtful cakes. She bakes these cakes for birthdays, weddings and just all around fun events. She also enjoys crafting and going to the gym. She used to be a huge gym rat back in the day where she enjoyed lifting. We asked if she had any future goals in mind. She told us that she used to take sign language classes and would relish the idea of continuing that education. Aside from her real estate license, she also has her pharmacy license as a pharmacy technician. At home, she has a cute, little Maltese terrier and ball of energy, Skipper. Skipper has loads of energy, enjoys hug time, and is always smiling, much like Tia herself!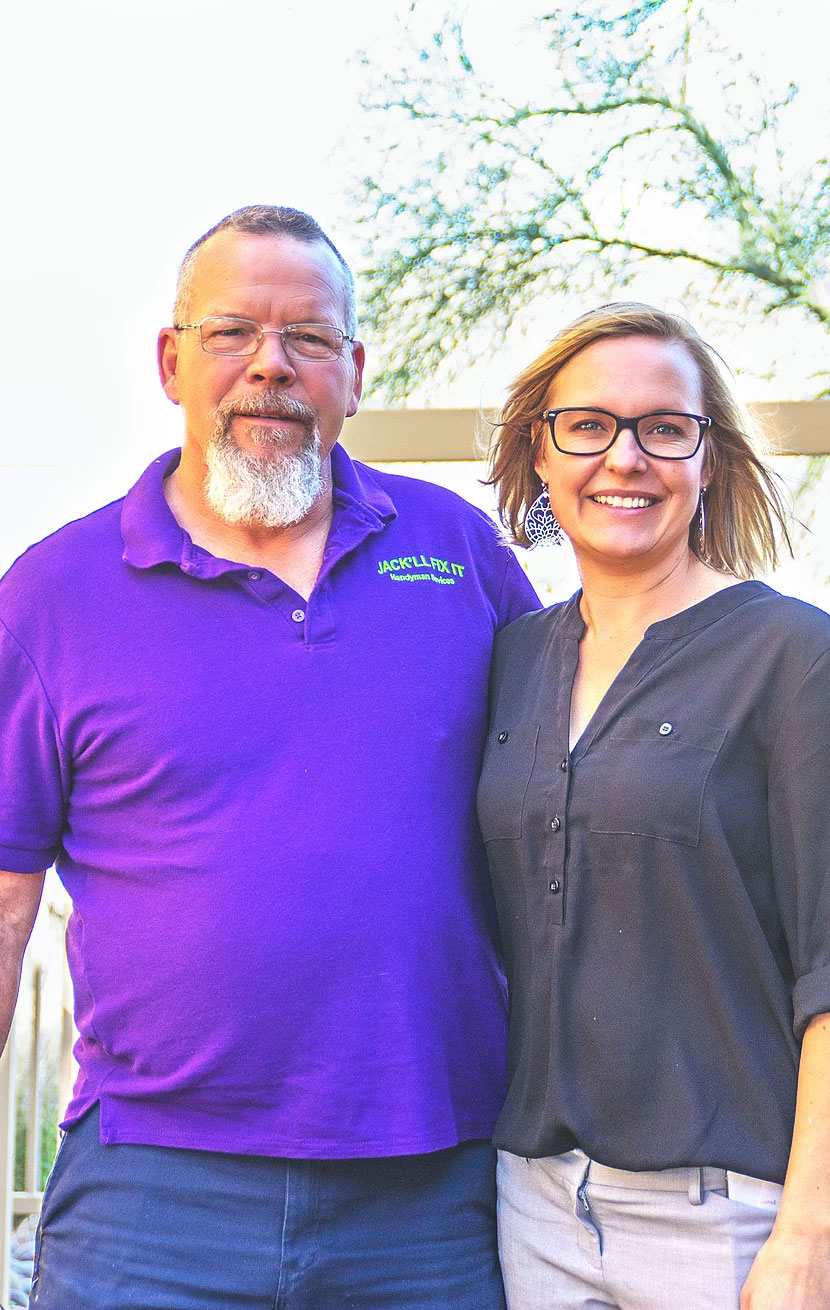 Gina with Jack from Jack'll Fix It, LLC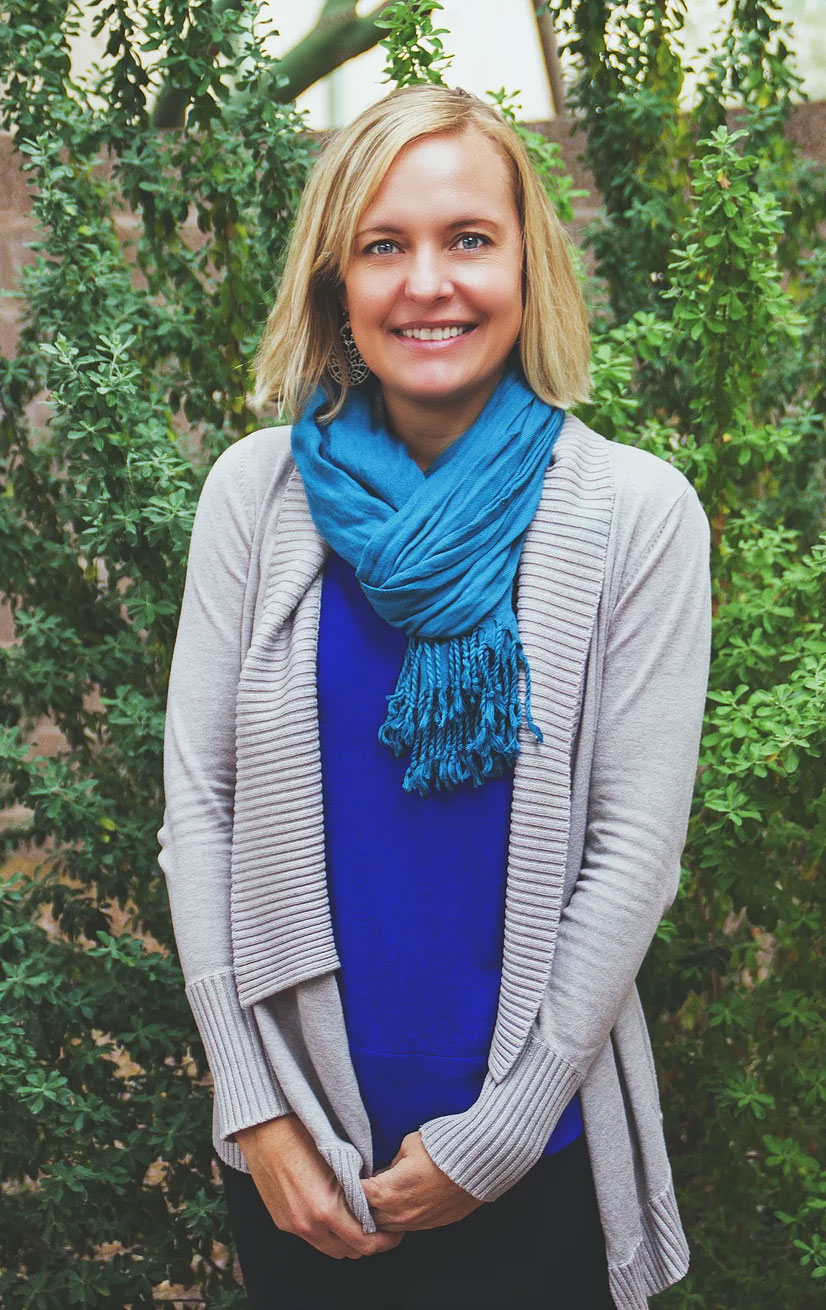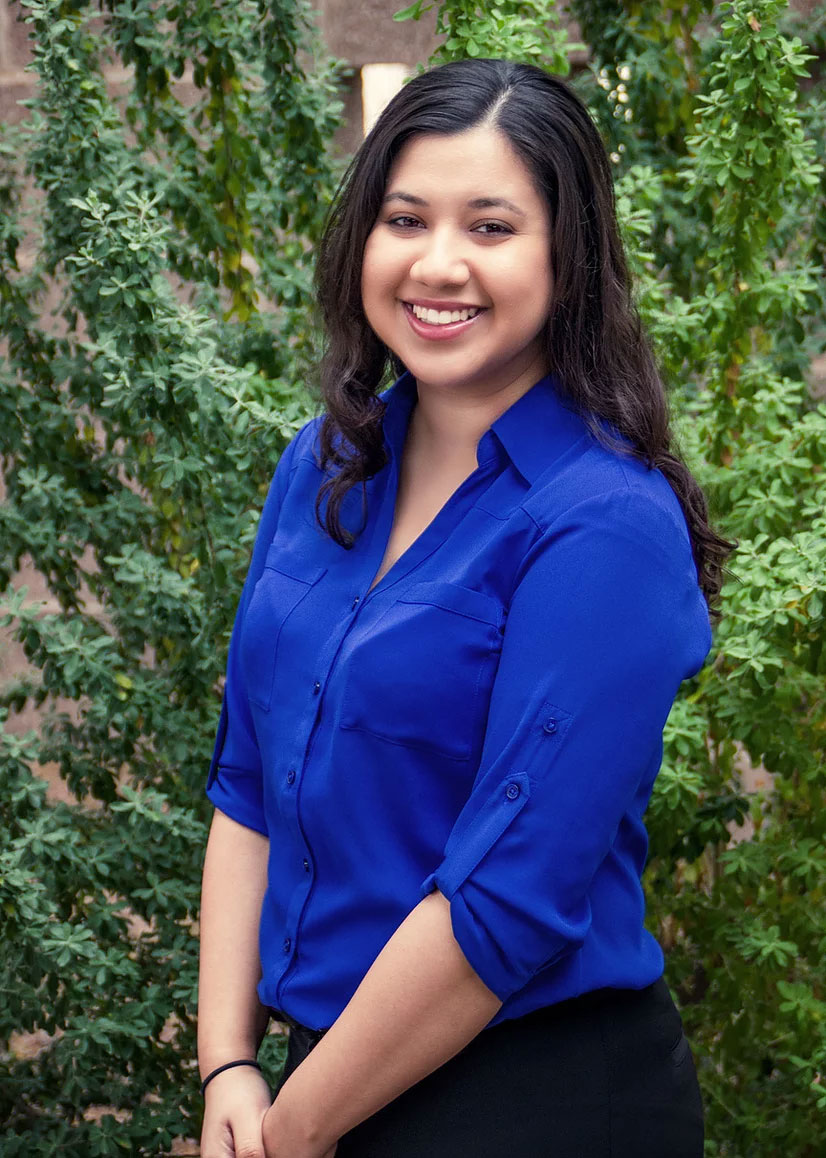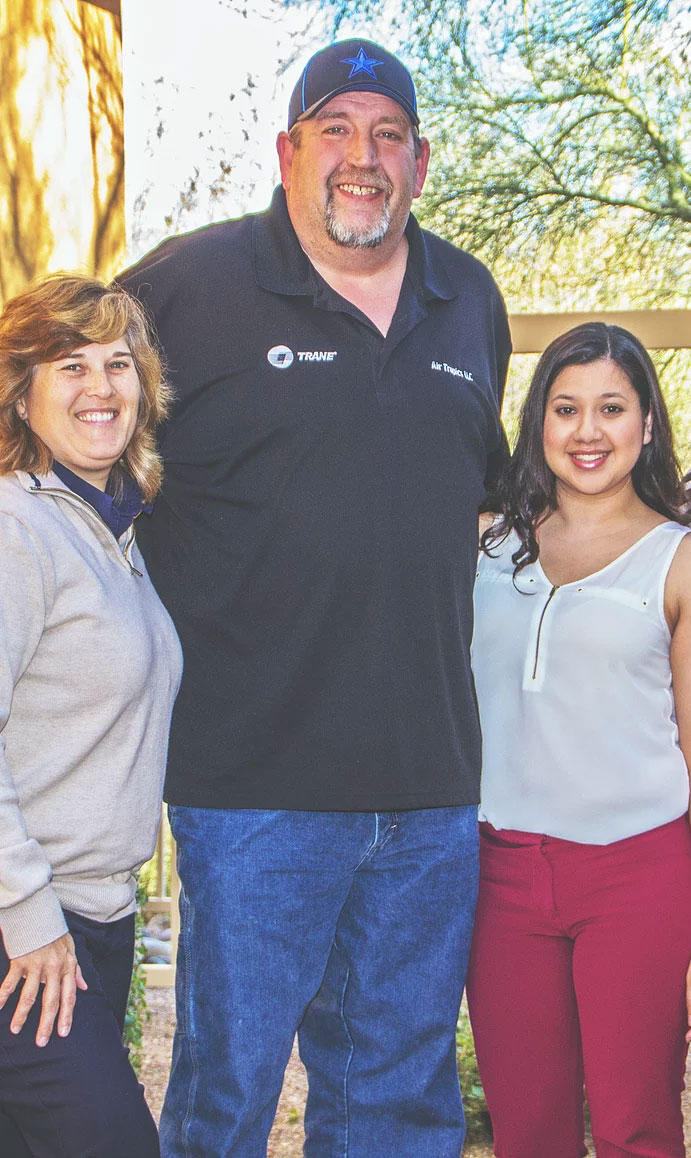 Michelle, Sylvia and Gina with Jason from Air Tropics LLC
Michelle Villa
Asking about her past, Michelle told us a few interesting facts about her life. One of her favorite travel experiences was back in high school when she, and a few other students, went on a trip to Europe with their French class. She loved it! They visited France, Italy and Spain for 2 weeks. Italy was her favorite. She hopes to go back one day.
Michelle also has an associates degree in criminal justice. She grew up watching CSI and wanted to become a criminal investigator but found a different passion with immigration. She says one day she wants to help people become legal citizens in the U.S. She is one of the sweetest employees we have. She may be quiet, but don't let her surprise you with all she can do!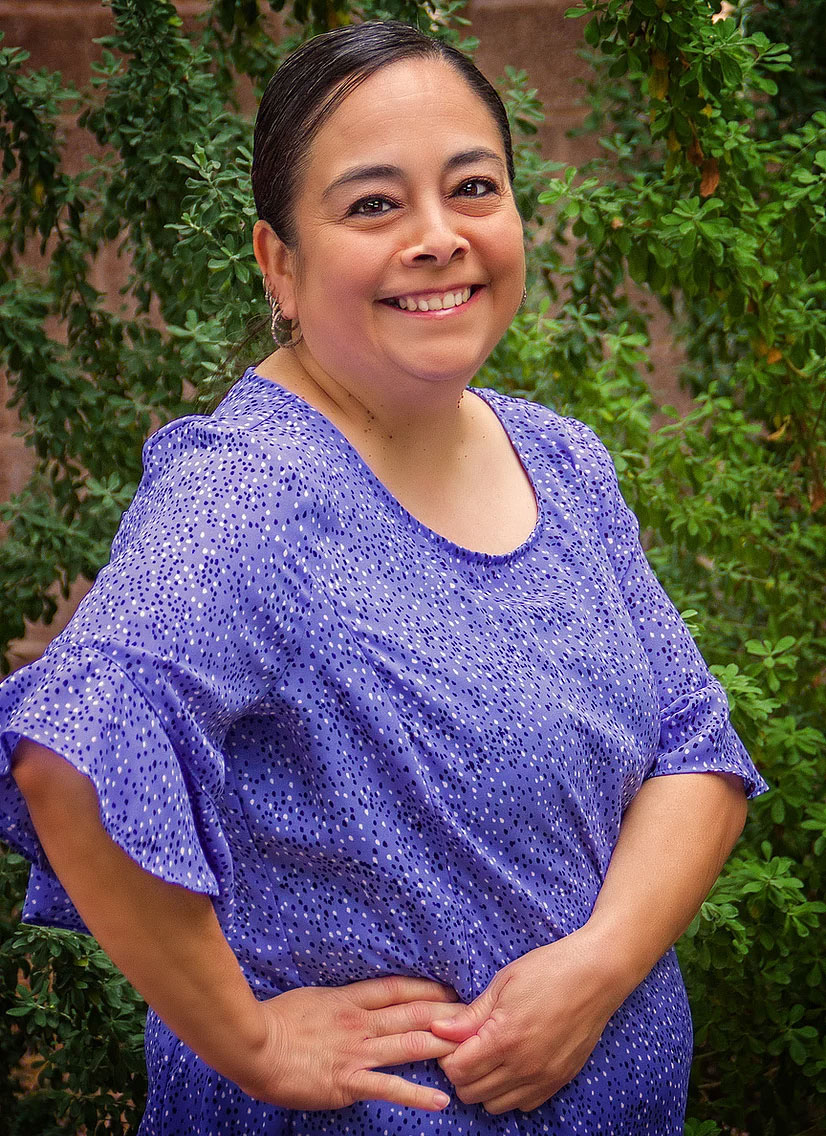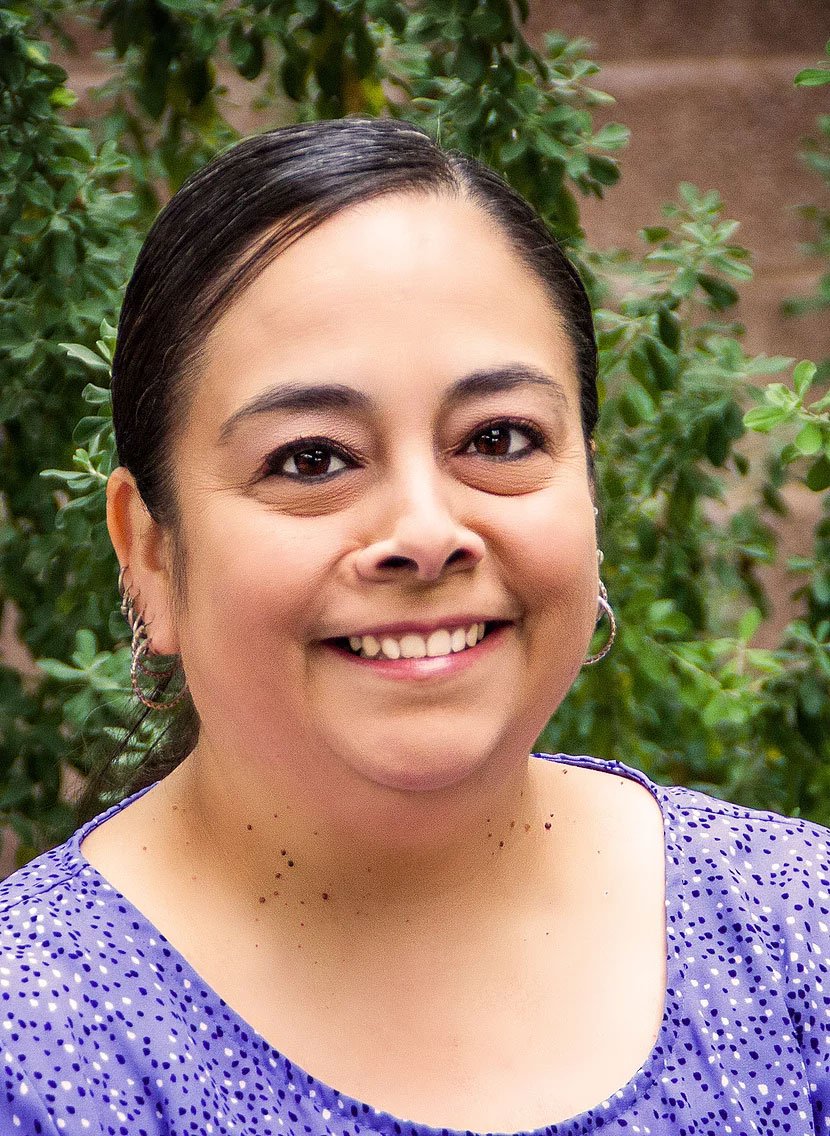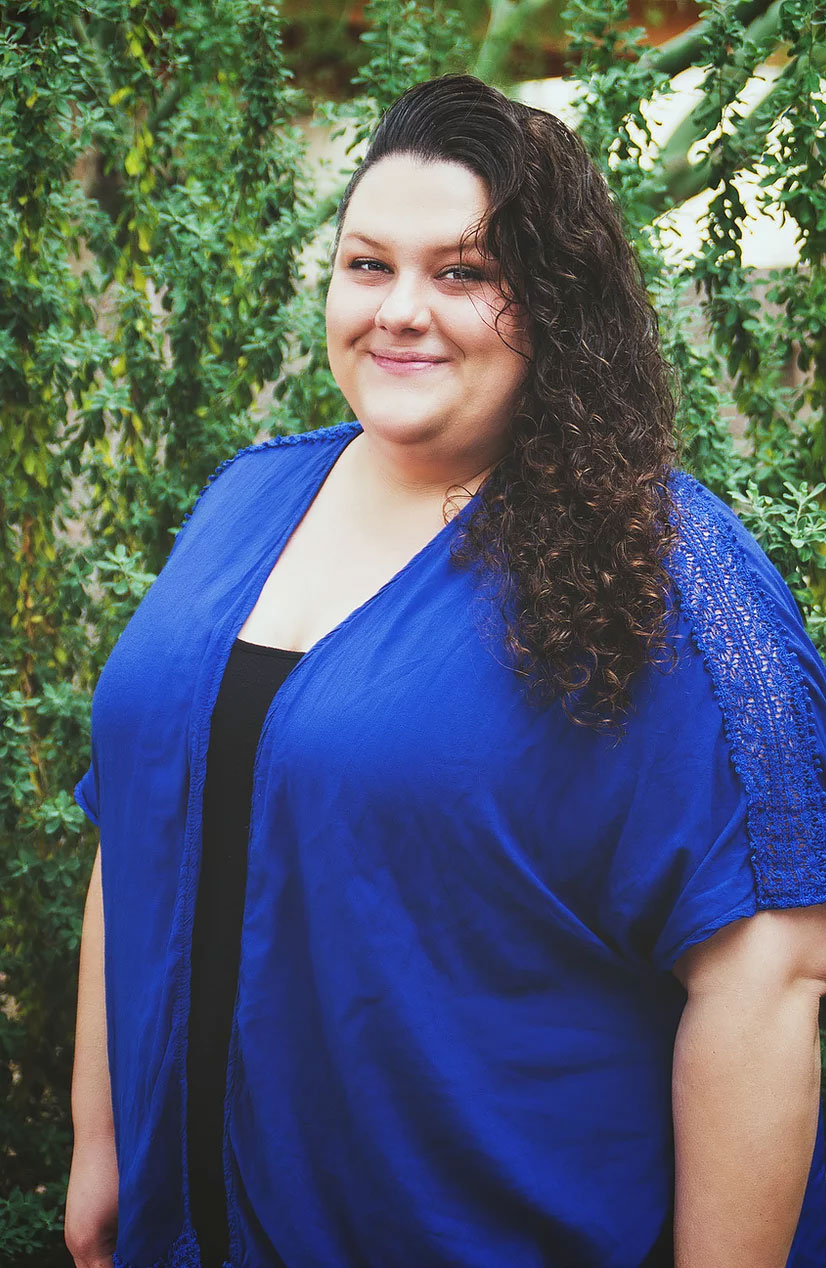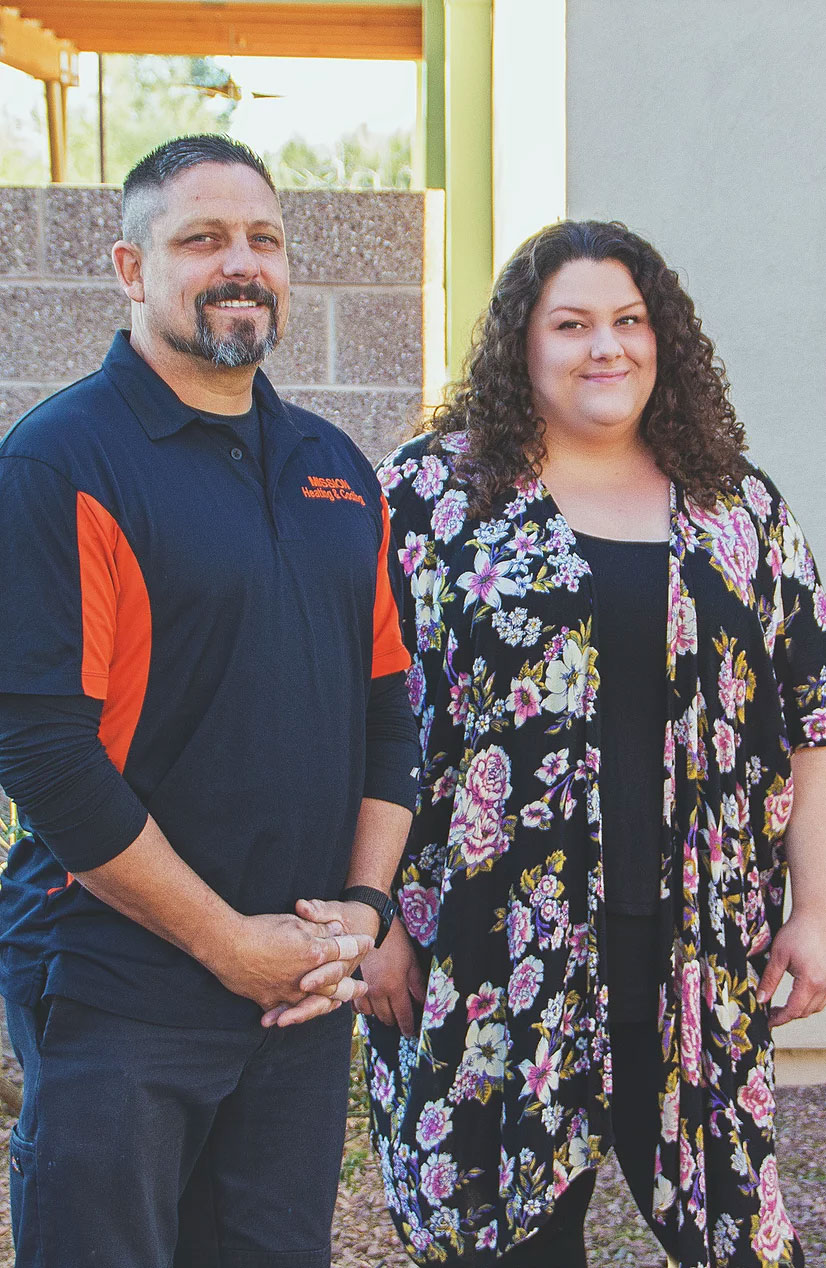 Sarah with Chandler from Mission Heating and Cooling, LLC
Sarah Morrison
Sarah Morrison was born and raised in Indiana, she considers that to be her favorite place. At a young age, she moved to Tucson with her family, having a family member in the service. During summer months, she frequented Indiana where she enjoyed the lakes and rivers. She loved going fishing, camping and spending time with her family. She described Indiana as being "softer", which is the opposite of prickly and pointy Tucson. Throughout her younger years she traveled and lived in various states including Oregon, Colorado, Oklahoma and ultimately ended up back in Tucson. This is when she began working at Blue Fox Properties.
Sarah started October of 2017 as the Blue Fox receptionist and quickly moved up the ranks to her current position as Associate Property Manager. When asking her what does an associate property manager do, she responded with "what do I not do!". She explains she handles anything from getting leases together, re-posting properties to the market and handling the day to day time-restrained tasks that are assigned to her.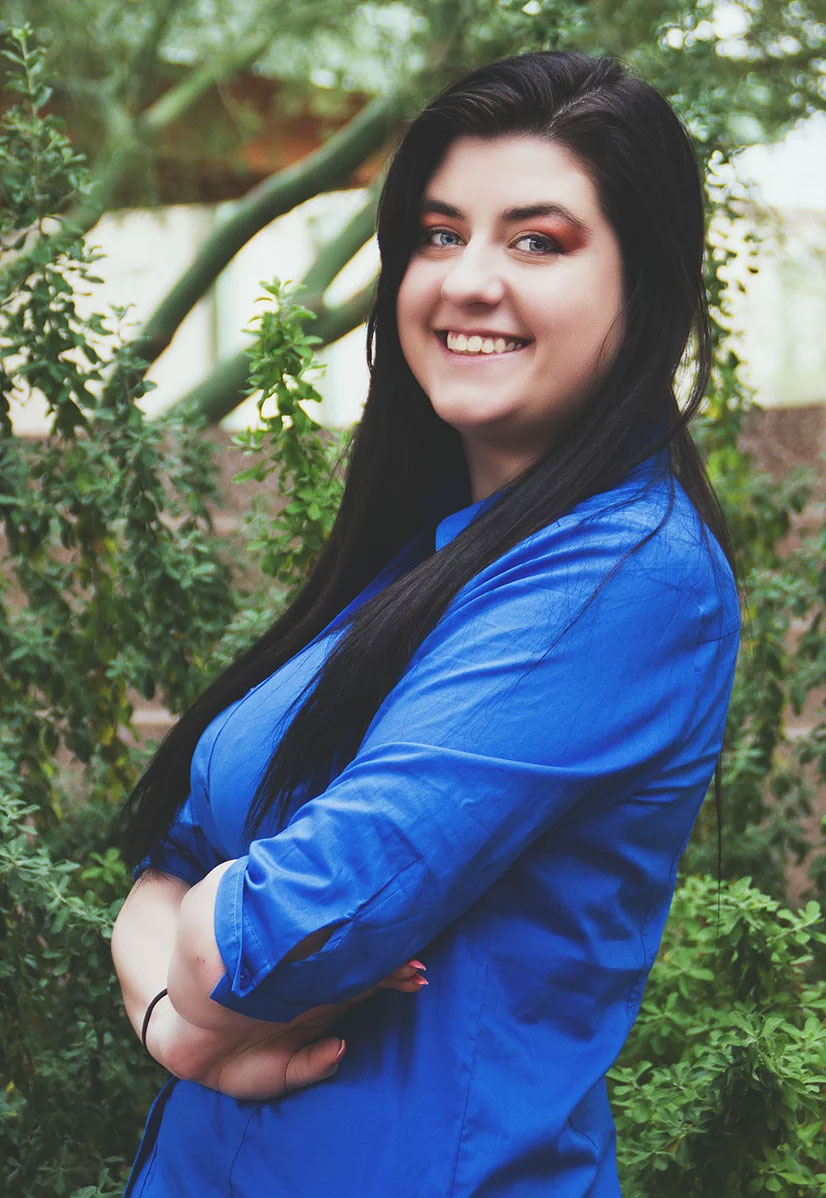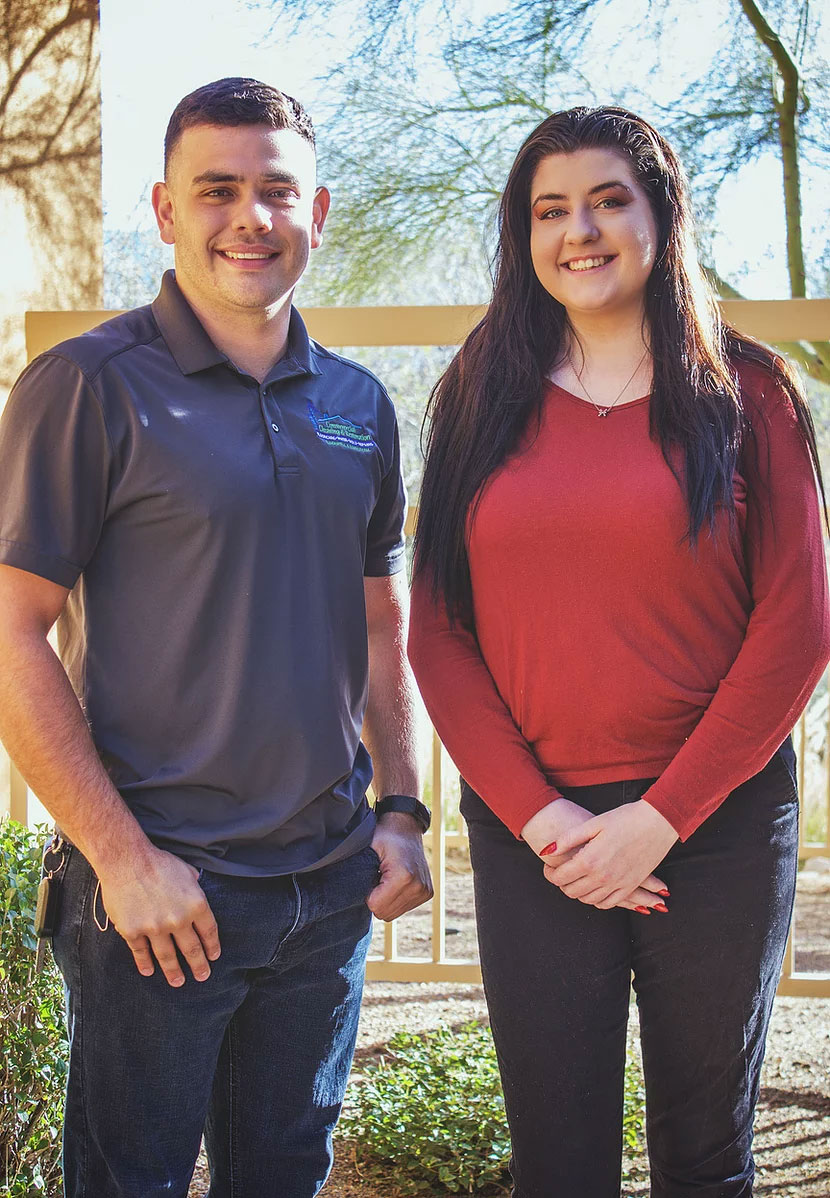 Liz with AJ from Commercial Cleaning and Restoration, INC
Elizabeth Easton
Liz plans to earn her real estate license soon. In the meantime, she will continue enjoying everything she does best outside the office, this includes country dancing, bonfires with her friends, going to church on Sundays, and most of all, hanging out with her giant dog, Lucky, her favorite roommate.
As a child, she traveled a lot because a family member was in the border patrol. She was born in Washington, then moved to Michigan, which she recalls being very green. She used to live on a ranch in Texas with 4 horses. She has also lived in Yuma, prior to settling in Tucson when she was 9 years old.
She always has a smile on her face and a joke up her sleeve. We are very lucky to have such a bright and energetic person working our front desk and to have as a part of our Blue Fox team.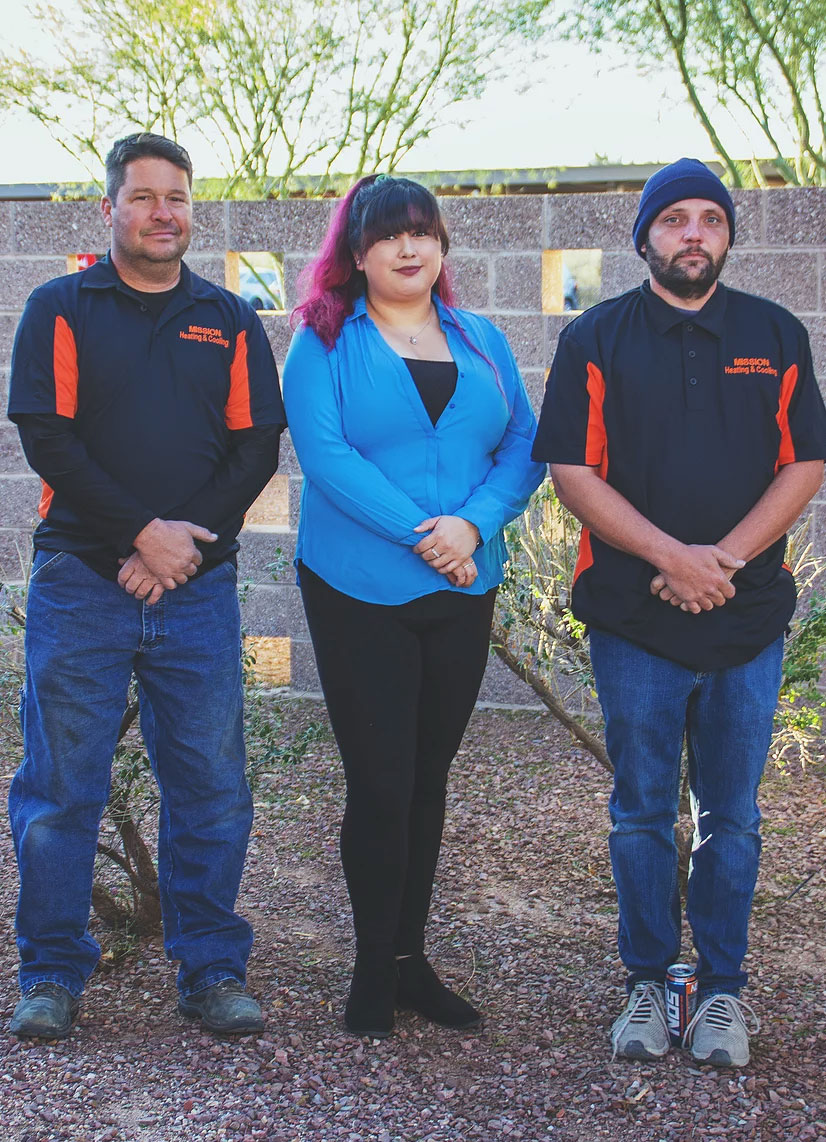 Vanessa with Coleman and Scott from Mission Heating and Cooling, LLC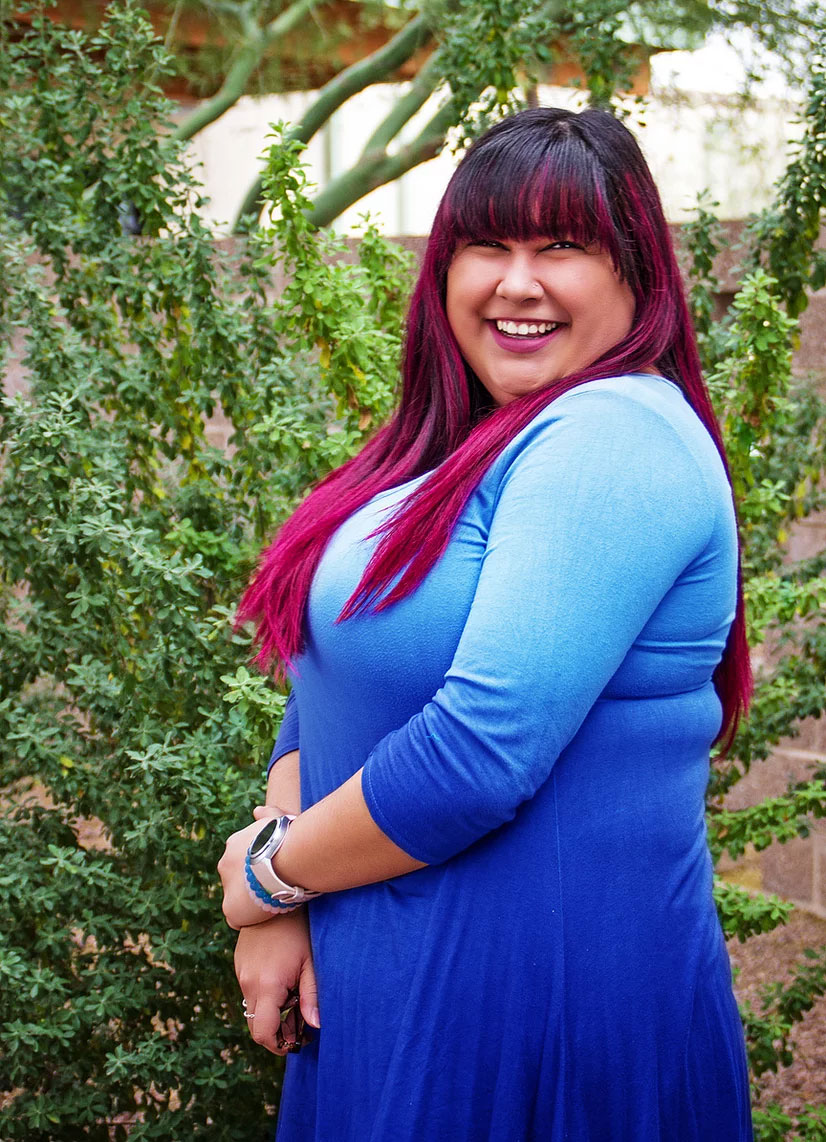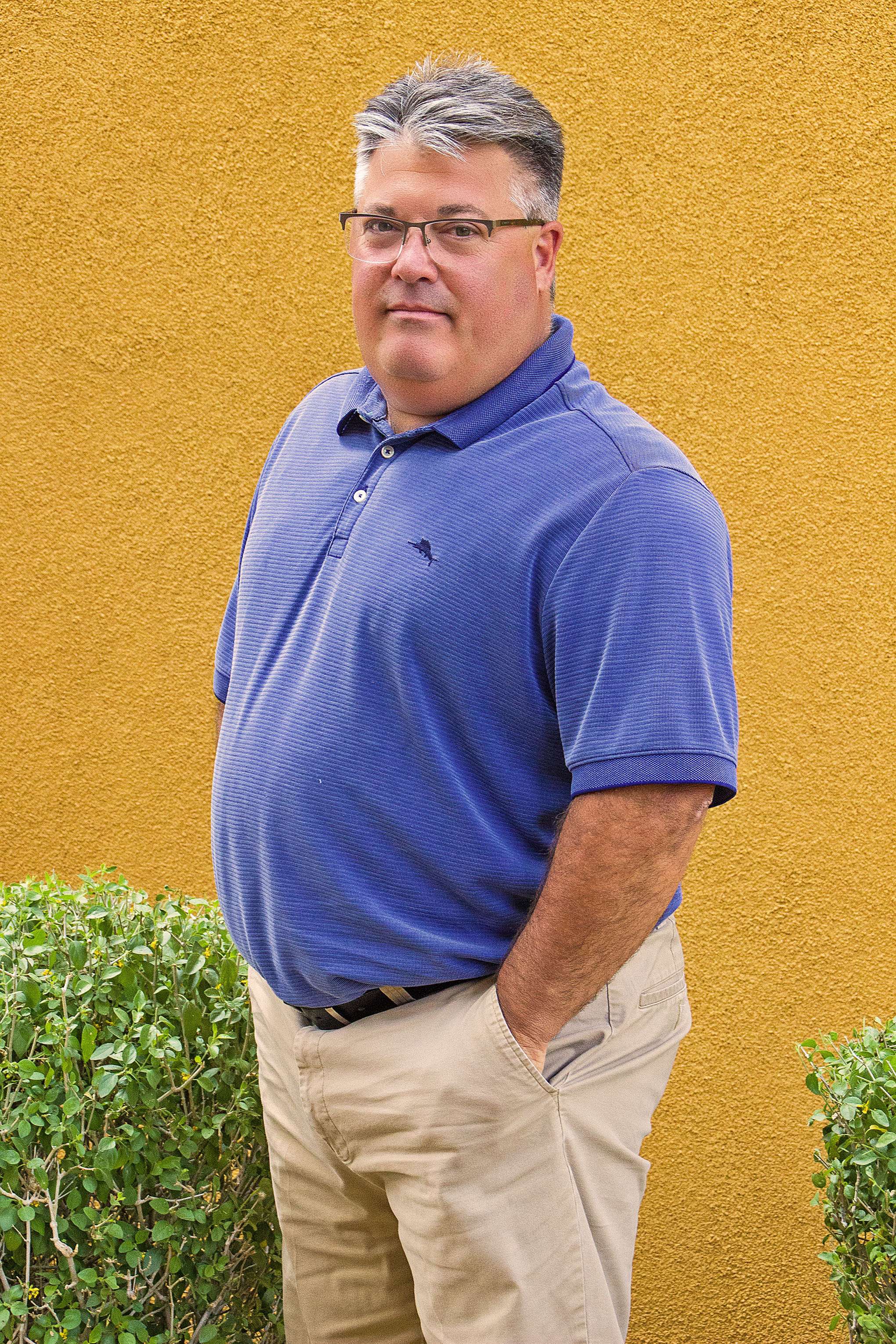 Dave Mayberry
Dave Mayberry
Dave previously worked with our colleague Debbie at her family's real estate company. During that time, he earned his broker's license so he could own and operate his own real estate firm. Dave went on to do just that, but he later decided he enjoyed not being the boss more than he enjoyed being the boss. However, he kept in contact with Debbie throughout the years. As part of their ongoing conversations, Debbie told him about the growth Blue Fox was experiencing and she suggested that Dave may want to be a part of that success. After several meetings with Steve, Dave agreed that Blue Fox was the right opportunity for him and he joined our team.
On his downtime, Dave loves spending time with his two daughters, watching sprint car races and playing racquet ball.