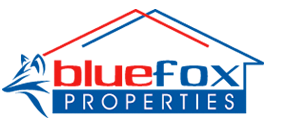 Although both the average and median sales prices of single family homes continue to increase and we're continuing to see other signs that the real estate market in Tucson is improving, it is a great time to buy real estate here in Tucson. It's important to understand, however, that these numbers are driven primarily by those properties in the lower price range, meaning below about $225,000. We have not yet seen the same percentage price gains in the upper price ranges. But since the lower price range is where most investors like to purchase investment properties, you may decide that the time is right to add more real estate to your investment portfolio. Of course, you want to find the best possible investment. Before you purchase your next investment property, there are a number of factors you should consider. The following list of questions will help you begin to zero-in on the best investment property for you. Keep in mind, there isn't just one correct answer. Pick the answers that best fit you and your goals. So here are the questions you will want to consider…
1. Who do you want your tenants to be?
Are you targeting snow birds, college students, young families, Raytheon employees, military families, environmentally conscious folks, who? This will help you determine the answers to three of the other questions below.

2. What type of property fits your target tenant?
If you are targeting snowbirds, they probably don't want to purchase a third floor condominium that doesn't have an elevator. If you're targeting college students, they might not be looking for a house with granite countertops, high maintenance landscaping, high end custom carpets and expensive upgrades. Make sure the house matches the target market of potential renters.

3. What physical attributes of the property are important to your target tenant?
A fenced yard may be important for the target tenants. Maybe a solar water heater and rain harvesting barrels are desirable. Maybe a tile roof is desirable so you can reduce the chance of roof maintenance down the road. Tile flooring may be a better choice than carpet to reduce the potential for damage to the flooring.

4. Where should you buy the property?
This is sometimes easier to think of in terms of the process of elimination. In other words, if you want to target college students, 55+, age restricted communities can be eliminated. You may also want to eliminate properties that are more than a one mile radius from the campus. By the same token, an older couple seeking a quiet area may not want to live on University Boulevard.

5. How do you evaluate whether or not it's a good deal?
There are many methods used to evaluate what a "good deal" is. You may be using a cap rate, return on investment, cash flow, gross rent multipliers, anticipated appreciation, or my personal favorite, the internal rate of return. Whatever you choose, be sure to stick to it and don't consider a property that doesn't fit your financial model.

Sounds pretty simple right? Well, these five questions should at least help get you pointed in the right direction. Don't forget, as part of your due diligence, be sure to contact us to provide rental comps for the prospective property BEFORE you purchase it. If you realize after you purchased the property that it will rent for $1,100 versus the $2,000 that you plugged into your financial model, you probably won't be a happy camper. If everything comes together in the end, my bet is that you buy another rental property and begin to build a portfolio of real estate.
If you're interested in learning more about identifying the right investment property to purchase and you live in the Tucson area, you can take my "5 Questions You Must Ask to Help Your Client Buy the Perfect Rental" class that I teach at the Hogan School of Real Estate [www.HoganSchool.com]. It is an Arizona Department of Real Estate certified course that has been approved for 3 Agency continuing education units.