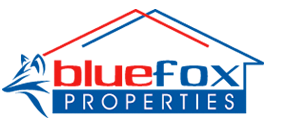 The fresh smell of rain, there's nothing like it here in Tucson. As we inch closer to the monsoon season, you may be looking forward to the lightning shows, cooler weather and downpours that freshen the summer air. But unless you take a few precautionary measures to make sure your rental property is ready, your optimistic view of the monsoon season could turn into an unwanted phone call that your roof is leaking. But your roof isn't the only source of undesired water in your rental. Here are 5 tips to help you protect your rental from water damage.
1. 1. Keep the rain out by checking the roof before the storms hit
Now is a good time to have your roof inspected and do any preventative maintenance. Maybe you have a loose or missing shingle, or maybe you haven't coated your roof for some time and there are some bare spots that are not protected. Because is rains so rarely in Tucson, when it does is when every home owner in Tucson learns whether or not their roof is leaking. As a result, the roofing companies are all overwhelmed after a rainstorm. So if you learn that your roof is leaking after the storm, be prepared to wait at least several weeks for a repair estimate.
2. 2. Keep the water heater properly maintained
Most manufacturers suggest you drain the water heater annually to ensure a longer life. You may also want to have it checked to make sure it's not on the verge of a catastrophic failure that leads to water all over the place. You may catch it relatively quickly if you are home, but if you are gone on that summer vacation you've been planning all year, it could be a disaster.
3. 3. Check the washing machine water supply lines
If you are providing a washing machine for your tenant, you probably haven't checked the washing machine water supply lines recently. I recently heard a presentation by an insurance provider that one of the top causes of water claims is failed washer supply lines. Most rubber supply lines are designed for approximately an 8 year life. There are supply lines that can be purchased that have a lifetime guarantee.
4. 4. Check the toilet and faucet water supply lines
Similar to the washing machine supply lines, these can be another source of water problems.
5. 5. Familiarize your tenant with the water shut off valve for the house
If the tenant discovers a leaking pipe or hose, the first thing they should do is shut off the water to the house. Make sure your tenant knows where the water shutoff valve is so they can help protect the property from further damage.